Empowering Your Financial Well-being with WealthViser's Exclusive Tools:
Welcome to the WealthViser Weekly Newsletter!
In this issue, we're excited to introduce you to a suite of exclusive tools designed to empower you in making informed decisions about your financial well-being. Whether you're seeking guidance on life insurance coverage, exploring educational resources, or navigating budget planning, we've got you covered.
Life Insurance Coverage Needs
Determining the most suitable life insurance coverage for your specific situation can be a daunting task. That's why we have access to Canada Life's
Life Insurance Needs Analysis tool. By simply answering a few questions, you'll gain a clear understanding of your coverage requirements and make informed decisions about your financial future.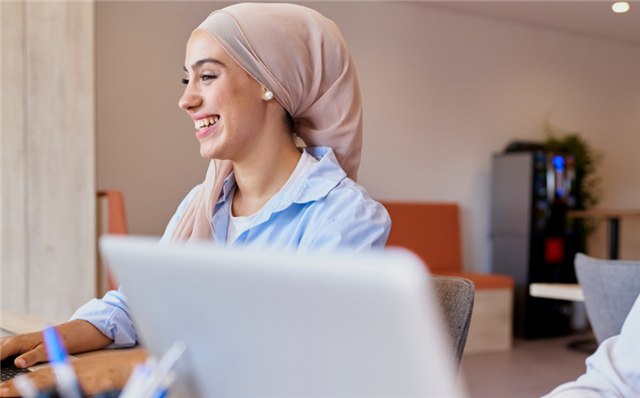 Educational Resources
At WealthViser Private Wealth, we believe that knowledge is power. To help you make informed decisions about insurance options and understand the importance of life insurance, we've curated a collection of informative videos. These Insurance Videos provide a comprehensive overview of various insurance options, their benefits, and how they can protect you and your loved ones.
Budget Planning Tool
Integrating insurance into your budget is an essential step towards financial security. This Budget Planning Tool provides a comprehensive platform to manage your finances effectively. With its intuitive interface and user-friendly features, you can easily track your income, expenses, and savings, ensuring that your insurance premiums fit seamlessly into your financial plan.
Empower Your Financial Journey
These exclusive tools are just a testament to our commitment to providing you with the knowledge and resources you need to make informed financial decisions. We believe that financial well-being is a cornerstone of a secure and fulfilling life, and we're here to support you every step of the way.
Exciting Announcement: Increased TFSA Contribution Limit
We're also pleased to announce that the 2024 TFSA contribution limit will increase to $7,000 per person. This means you can contribute an additional $1,000 to your TFSA in 2024, giving you more flexibility to save for your long-term financial goals. Read more below.
With the increased TFSA contribution limit, you can now contribute a total of $95,000 to your TFSA since inception. This is a significant opportunity to grow your savings tax-free and achieve your financial aspirations.
Take Advantage of These Opportunities
We encourage you to explore our exclusive tools and take advantage of the increased TFSA contribution limit to maximize your financial well-being. Remember, we're always here to provide guidance and support on your financial journey.
Please feel free to contact us if you have any questions or need further assistance. We're always here to help.
Sincerely,

Last Week in the Markets: November 20th – 24th, 2023
What happened last Week?
Equity trading volumes were lower as the New York Stock Exchange was closed at 1 pm on Friday after closing all day on Thursday.  During this shortened session this week the major U.S. indexes gained around 1% while the TSX fell slightly, about one-third of a percent, or 72 points.  Gold jumped up 2%, oil fell for the fifth consecutive week as bonds increased.
Canada's Consumer Price Index (CPI), rose 3.1% on a year-over-year basis for October, down from 3.8% in September.  Gasoline prices fell by 7.8% in October and were the primary driver of lower overall inflation for Canadian households.  It appears that the Bank of Canada will continue to pause interest rate increases, and a reduction in rates is likely months away. StatsCan release  Watch CBC   BoC Governor's speech
Finance Minister Chrystia Freeland table the government's latest economic statement.  Along with the important programs to support housing, the government is predicting slow economic growth, increasing unemployment, and dramatically higher costs to service the national debt.  Both the size of the debt, largely the result of healthcare and economic supports during the pandemic, and interest increases to curtail inflation are the culprits. CBC - Fall Update  CBC - Freeland's Update Watch CBC
Lastly, CRA announced that the Tax-Free Savings Account (TFSA) contribution limit for 2024 had risen to $7,000, and the lifetime limit for those born before 1991 will be $95,000 as of next year.  Coordinating contributions to, and withdrawals from, registered accounts to reduce overall taxes during your working life and in-retirement is the goal. TFSA limit for 2024
What's ahead for this week and beyond?
In Canada, following last week's release on consumer inflation data, the next important pillar of economic health, Gross Domestic Product (GDP), is scheduled for Thursday afternoon.  One day later, StatsCan will announce the latest employment report, which is another important indicator reflecting economic health.
In the U.S., building permits, new home sales, monthly home price index, preliminary GDP for consumer spending, sales, deflator, and corporate profits are scheduled.  The most significant report will be the Personal Consumption and Expenditure (PCE) price index, the Federal Reserve's primary inflation measure.
Globally, the European Union will release a large number of economic indicators, including consumer inflation and selling price expectations, consumer confidence, business climate, economic and industrial sentiment.